Human Resources And Emiratization Launches Tadbeer Smart App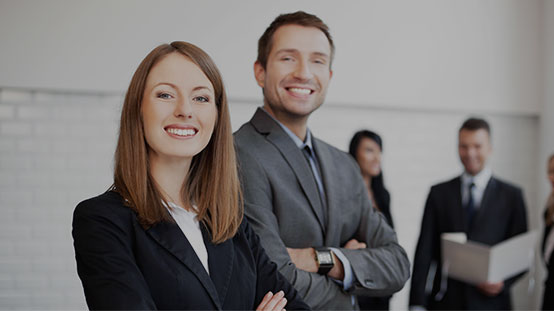 The Ministry of Human Resources and Emiratization (MoHRE) launched its new application, Tadbeer, which allows users to access Tadbeer Centers' services and related information around the clock from any location, using smart devices.
Khalil Khouri, Assistant Under-Secretary for Assistive Employment Affairs at MoHRE, said the Tadbeer app comes in line with the Ministry's strategy to facilitate access to its services 24/7 from any location, using smart phone applications. It also comes as part of MoHRE's commitment to ensuring customer happiness.
"The app is designed for families and employers looking to hire domestic workers from any of Tadbeer's different packages and covers different professions."
Khouri added that app users can review the different services provided at Tadbeer service centers, their locations, contact numbers and working hours. Users can also browse through available workers based on their nationalities, and view their resumes and experiences.
In addition, the app can be used to apply for individual sponsorship, inquire about workers' training programs and counseling services, file complaints, and access other services with ease.
"The Tadbeer app provides users with notifications about new updates and allows them to chat with Tadbeer centers' representatives to have their questions answered regarding laws and procedures pertaining to domestic workers," added Khouri.
"Starting next week, employers can review their profiles and receive tips and guidelines for employers, in addition to settle fees, issue, renew and cancel work permits; and calculate end of service dues for employees."
The app is available in both Google's Play Store and Apple Store, under Tadbeer UAE.
Tadbeer Centers offer domestic workers recruitment services in four packages according to set prices.
The first package allows families to hire a worker from outside the country under the employer's sponsorships. Under this package, workers are to live with the employer in his residence during the period of the contractual agreement.
The second package provides the option of hiring workers under Tadbeer's sponsorship. The employer is not allowed to sponsor the worker during the period of the contractual agreement.
Under the third package, the worker is permitted to transfer his or her sponsorship to the employer once contract has ended. Meanwhile, the fourth package provides domestic workers registered with Tadbeer Centers to work on different rates (hourly, daily, weekly, etc.).
Professions provided by Tadbeer Centers are assistant, cook, housekeeper, gardener, body guard, private nurse, private tutor, farm supervisor, farmer, horse trainer, hostler, jockey and chauffeur/driver.
We use cookies to provide you with the best possible user experience. By continuing to use our site, you agree to their use.
Learn more