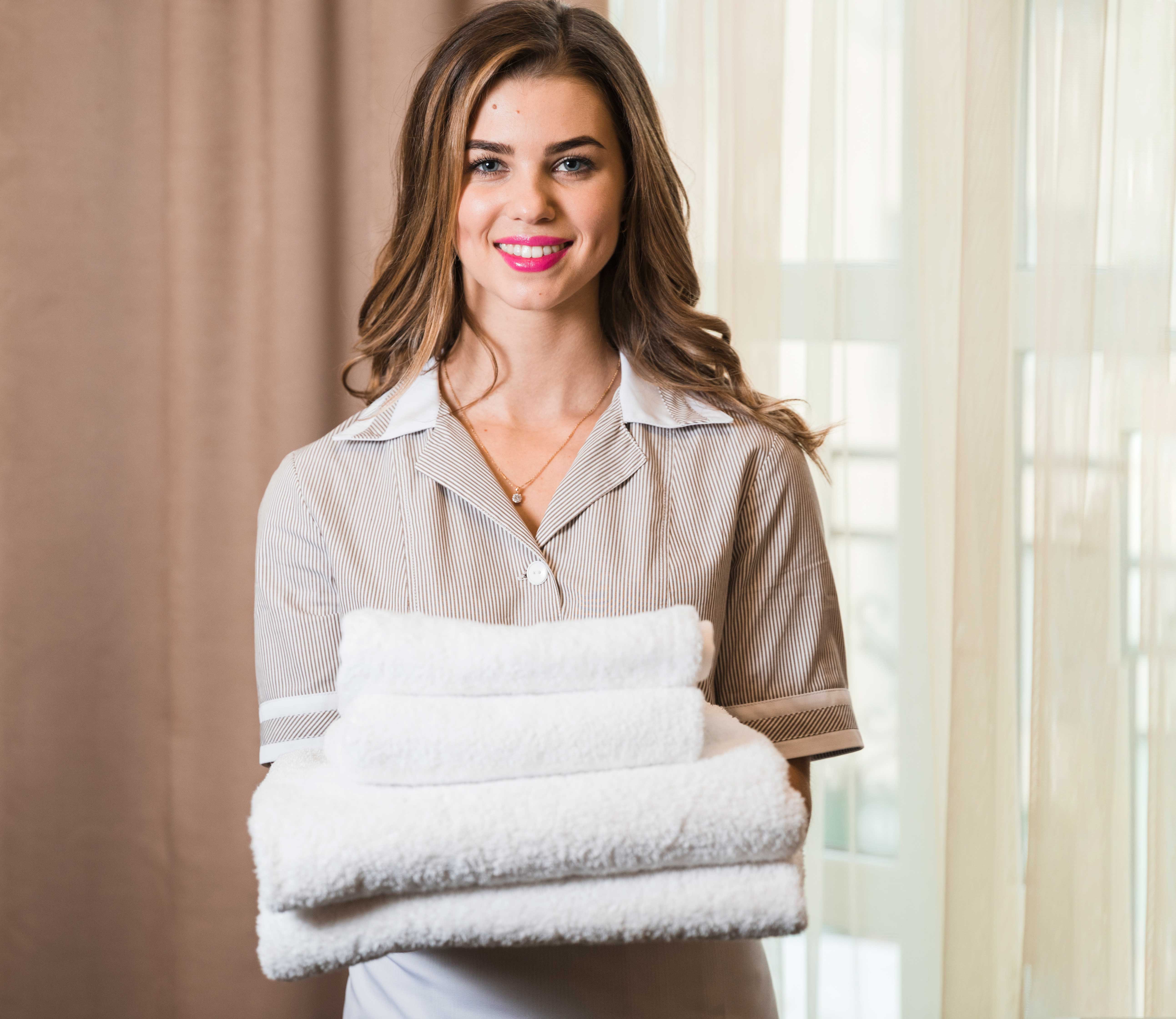 There are currently nine Tadbeer centers open across the UAE.
The Ministry of Human Resources and Emiratisation (MoHRE) had stopped renewing licenses of domestic workers recruitment agencies since March and will be replaced by regulated Tadbeer centers.
According to a circular obtained by Khaleej Times, the ministry said it will not renew the licenses of mediation agencies following the Federal Law No.10 of 2017 that offers protection to domestic workers starting from March 14.
Instead, families will now have to recruit domestic workers through one-stop Tadbeer centres that will guarantee proper visa, orientation, training and recruitment of workers.
Private recruitment agencies specialized in hiring maids will have to register through Tadbeer that will be regulated and mandated by the ministry and run by Emirati employees. There are currently nine Tadbeer centres open across the UAE.
Also, the ministry is in talks with Asian governments to introduce the new system that will guarantee contractual rights and protect workers against exploitative behaviour. Philippines banned its hiring and asked for a minimum wage of $400 (Dh1,468) while Indonesia imposed a ban last year on the deployment of maids to the Middle East, including the UAE.
The public-private partnership aims to offer protection to workers and ensure a safe recruitment process where both parties abide by an employment contract.
Services provided by Tadbeer centres include conducting pre-arrival interviews with domestic workers to ensure understanding of their contractual rights, providing training and education to new workers and resolving disputes between workers and employers.
Denise McGinty, CEO of Housekeeping Co. that partnered with Tadbeer to open a centre on Sheikh Zayed Road, said families can visit the centre to view the profiles and backgrounds of different domestic workers on an iPad. "They then interview the worker in the centre and based on agreements on the contract from both sides, domestic helpers are hired."
"As per the law, a worker is entitled to one day off during the week. Sometimes both parties disagree on which day that should be, so we list another worker for the interview and so on," said McGinty, stating that interviews between the family and workers sometimes take up to four hours.
Tadbeer centres also ensure each worker is doing only the work allocated by their job descriptions, according to the 19 categories stated by the law, without taking extra tasks. "For example, if someone wants to hire a housemaid, her job allocation will vary from dedicating five hours to being a housemaid, three hours to being a nanny and two hours of being a cook, which is a different responsibility from a housemaid."
"We also ensure that the family has a room allocated to the worker, proper meals, fixed wages determined by the centre and a weekly day off," she added.
The four recruitment packages
The ministry has laid out four recruitment packages with set wages to respond to different demands of families.
The options vary from direct hiring under the family's sponsorship through Tadbeer that oversees the placement, temporary placement of six months before transferring the helper to family sponsorship, full-time live-in under the company sponsorship, and on-demand cleaning services.
The wages are set per the helper's nationality with fees that vary according to categories.
"The first package of direct recruitment is where families pay a certain amount to bring a worker from her origin country through Tadbeer under the family's sponsorship. The family pays the worker's salary and provides insurance, return flights and necessary requirements," said McGinty.
The full-time live-in is where the company sponsors the worker and pays for her salary under a two-year contract. The family pays a placement fee and a monthly salary depending on the helper's nationality to Tadbeer that covers insurance, flight, passport renewal and medical tests.
A free replacement and support is offered if the helper and the family did not agree on working conditions.
As for the temporary placement, the worker is placed under the company sponsorship for six months, before being transferred, under the family's choice, to their sponsorship with a transfer fee in addition to a placement fee and the worker's salary.
"The categories, placed under the supervision of the ministry, ensure the protection of both side and wage protection for helpers," said McGinty.
Services offered at Tadbeer Centres
>Transportation to and from the airport/employers
>Facilitating interviews between worker and resident wishing to employ them
>Proper medical checkups and health insurance for all workers
>Educating workers about UAE traditions and working on their skill levels
>Coordinating all issues or inquiries between worker and employer
>Assisting with issuance of visas and Emirates IDs
Four recruitment packages
>Recruitment: Direct Hire under family sponsorship
>Temporary placement and transfer: Company sponsorship (six months) with option to transfer to family sponsorship
>Full-Time Live-in: Company sponsorship where the company provides the salary, insurance, medical, return flights, passport renewals and exit passes
>On-Demand cleaning services (daily, weekly and monthly): Assigned shifts of housekeeping depending on demand
The hiring process at the centre
The Tadbeer centre interviews workers before they arrive to the country to ensure they got certifications needed to prove their skills. It then sponsors them under the ministry and carries out all necessary documentation from proper medical checkups and health insurance for all workers to assist with the issuance of visas and Emirates IDs.
"They're given uniforms, food, accommodation and salaries until they find a family," said Denise McGinty, CEO of Housekeeping Co. "Helpers here feel secure and empowered to select the family and be selected under a contract. They also have a place to go when things go wrong."
Workers receive training and awareness about the UAE traditions and working on their skill levels. "If a worker didn't get the job, we give her feedback on what she could do better in the next interview," said McGinty.
A room is also provided to resolve disputes between workers and their employers, connected to the ministry through a camera for the process to be overseen by an official.
While all Tadbeer centres work under the ministry to remove the black market that hires domestic workers, the system promotes healthy competition through the services they provide. "The whole aim is to ensure workers are equipped and trained to work while knowing their rights properly," said McGinty.
We use cookies to provide you with the best possible user experience. By continuing to use our site, you agree to their use.
Learn more